me. We definitely want to come to another show". Thank you Caffe Lena for giving us the opportunity to grace your historic stage and evoke the memory of all our veterans.

Gettysburg Civil War Band Muster
Update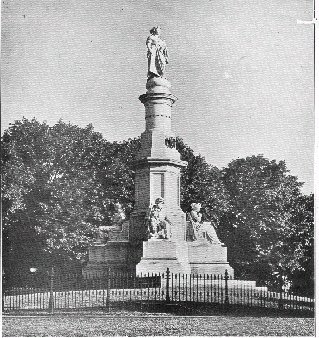 The Soldiers" National Monument was dedicated on July 1, 1869. The monument stands on the very spot where President Lincoln delivered his Gettysburg Address.

The 77th New York Regimental Balladeers Performance Schedule at the 5th Annual Gettysburg Music Muster Saturday, September 4

1:45 - 2:15 Cyclorama Center Outdoor Stage
5:00 - 6:00 Dobbin House
6:30 - Sundown Pennsylvania Monument

Thanks for Visiting Our Home Page

http://members.tripod.com/~ny77thballadeers
Great Northern Catskills
Balloon Festival


Presented by The Greenville Area Chamber of Commerce, August 20th, 21st, & 22nd, 1999 at the Balsam Shade Resort, Rt. 32, Greenville, NY Balloon launches, Saturday & Sunday, Dawn & Dusk. On Sunday, August 22nd the following activities will be presented: Balloon Launch, Sunrise Ecumenical Service and Choral Groups, Choral Presentations on Stage, & 77th NY Regimental Balladeers (bagpiper accompaniment) For reservations, call 518-966-5050.


Some of our readers are interested in the origin of the name of our newsletter - Haversack
Described by John Billings in his book Hardtack and Coffee, the average regulation haversack was a bag constructed of painted cotton cloth, about one foot square with a broad strap, 1 to 2 inches, for the shoulder. The haversack was carried by most Civil War infantrymen. The haversack was in constant use, and along with the musket and canteen, was a real necessity to the foot soldier. Soldiers would bundle all their food and table furniture in it while on the march. Often an extra bag was included which could be buttoned to the inside back of the haversack to keep the various food items separated. Smaller draw string bags were added to hold rice, coffee, sugar, salt and pepper.